2 Tek

Bolivian ears pricked up when first they heard the Pressure Zone.
The Bolivian brothers Theo and Max (2 TEK) on their quest of discovery in to the origins of electronic synthesizer music contacted Pressure Zone and after some months of intense brainstorming and file exchanges Pressure Zone produced, and now present the first 2 TEK EP
After initial flirtations with Eighties synth pop the boys have settled on a more uplifting moodiness and big old analogue synthesizer keyboards made accessible by the collaboration with Pressure Zone come strong to the forefront of these mixes.
The influences of this eclectic instrumental selection range from Depeche Mode and early Eighties alternative dance through New Order and Joy Division to more heavy synth based techno disco. High quality sound recording and fidelity is a feature of all Beatfarm Recorders releases…
This 5 track EP is no exception!
Sounds great on the dance floor – LOUD !
Billy Long Blood
Rocker Box
Caff Racer
Rat Fink
M4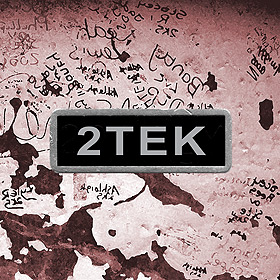 Cat No. BFR10CD