King Brillo – First Light

King Brillo's early recordings made with Jah Wobble on bass, Aswad's Drummie Zeb on drums, Black Steel on guitar and Garnett Cross singing and keyboards.
These hard core rhythm merchants were the backbone, the fuel and fire for the early King Brillo recordings.
Mostly vocal, a blend of melodic dub.
Can You Feel It
Keep Moving On
Saving My Love
Never Find Anyone Like You
Still Thinking Of You
Two Wrongs
Noah
Menelik
Magic Planet
Nautilus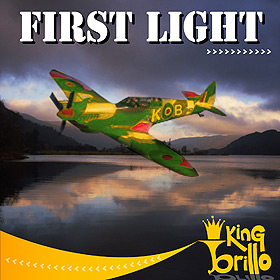 Cat No. BFR05CD