King Brillo – Dub Picnic

Easy listening smoky sounds for swinging modern lovers and dubbers.
King Brillo vocalists Garnett Cross, Spencer Graham, and Naomi Thompson feature with the regular Brillo rhythm section.
This mellow down dub style album is a combination of vocal and instrumental. A veritable chocolate box of uplifting dubbyness.
King Of Southwark
Dreaming Of A True Love
Dub Like You
Kinky Inky
Justice
Dolores
Love Insane
Free South Africa
Six Shooter
Polish Expedition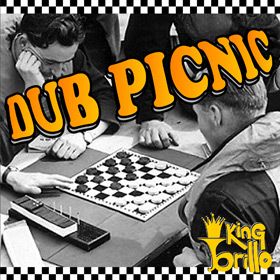 Cat No. BFR06CD